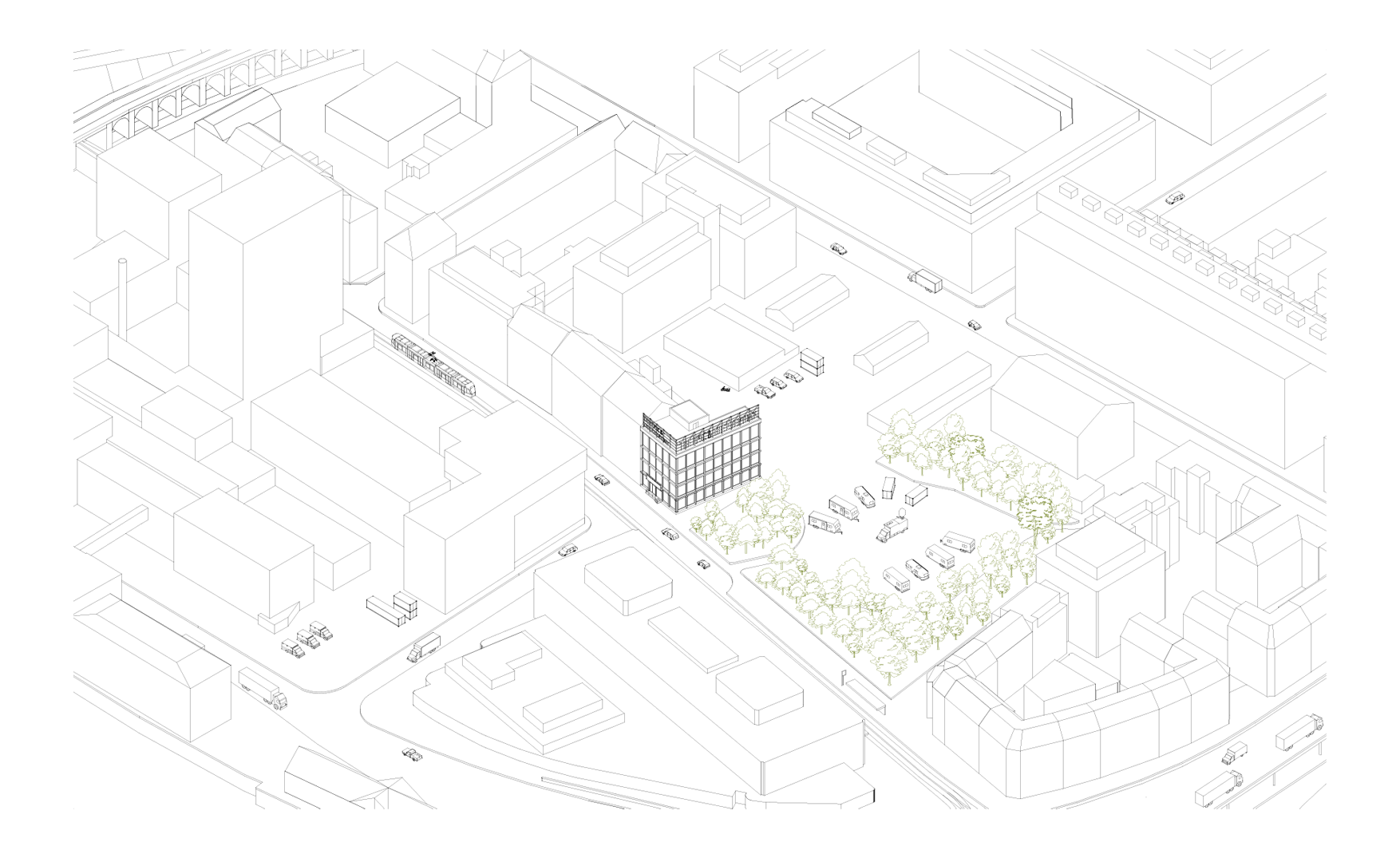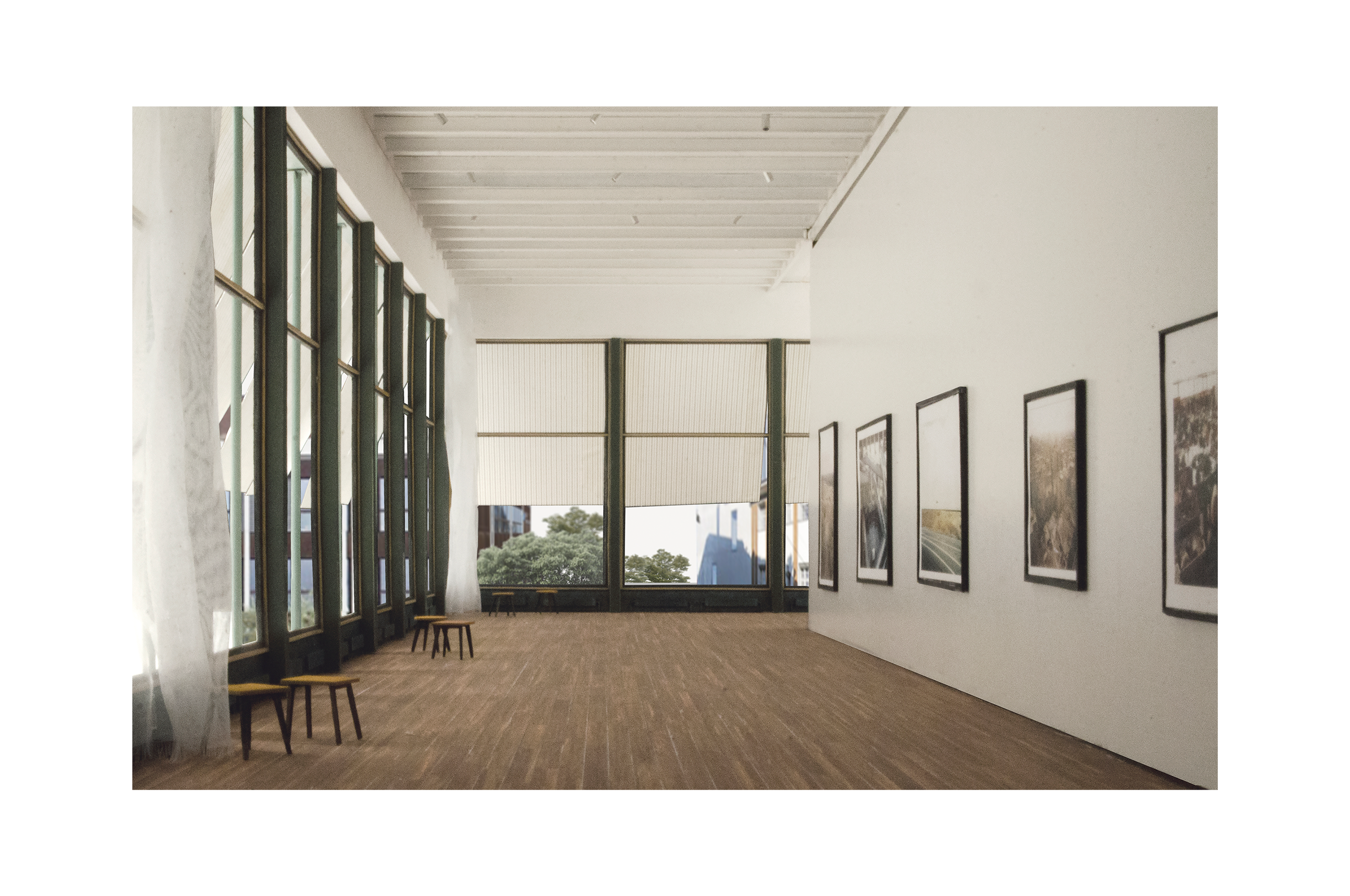 GALLERY SCHÜTZE

a loft gallery in the central quarter for contemporary art in Zurich
Based on a specific collection of photograhs

Collaborator: Yi Song
The location of this project is at the Schütze-Areal in Zurich West. It is undoubtedly the central district for contemporary art: the Löwenbräu area, the Kunsthalle Zürich and many other small galleries, art shops and others. Art exhibitions are held here all the time. It is also the most "globalised" place in Zurich. The former huge industrial factories are being freed up for new spaces for art and the creative industries. High-rise buildings, infrastructures and a round-the-clock lifestyle characterise the fresh atmosphere around the site.

The aim of this project is to create a photography gallery for a specific collection, namely "The Epic & the Everyday", which was first exhibited at the Hayward Gallery in London in 1994. Typologically, the new gallery is to be understood as a loft. Urbanistically, an L-shaped volume is proposed. The long arm runs directly to the western green space, and the façade continues around the corner along Limmatstrasse. From the bottom up, the exhibition spaces gradually evolve from the intimate family room to an open, long and high hall. The exhibits also change from family photos (Patrick Feigenbaum, etc.) to photos of large format and narrative (Jeff Wall, Andreas Gursky, etc.).

The loft building has a rather shallow depth that makes the main exhibition space fit into the urban space, and the whole glass facade with the fine and elegant proportion gives the whole gallery an atmosphere of both "Everyday" and "Epic". The gallery not only fits into the mood of the complex, but can also activate the western enclosed parking space.